Life Insurance for Central Iowa
---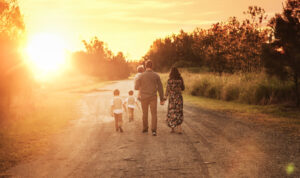 Here's to life! Did you know life expectancy of Iowans at age 65 extends to 84 years of age? That ranks Iowa in the top 20 states for living your golden years in good health, according to a CDC study.
A life insurance policy is the backbone of a good financial plan and you have options.
Life insurance pays out after your death to your beneficiaries (typically your children, spouse, or others you identify). The policy can be used for a number of purposes, most often to pay off any debts, it can provide income, or pay for a home or college tuition.
---
---
Term life insurance Term life covers a specific period of time (often 10, 20, or 30 years). Should you die within the term you're insured, your beneficiaries receive the payout of the policy. Term life is a good option for those wanting lower premiums, however, the policy doesn't grow in cash value.

Whole life insurance Whole life works more like an investment and covers you for the rest of your life. You'll pay more but the policy will grow in cash value over time.

Universal life Universal is another option and offers protection for life with the ability to adjust monthly payments. It pays interest based on current market rates.

Your Integrity Financial Group agent can guide you through the choices so you can determine what works best for you and your family.
---
Reasons to carry a life insurance policy
---
Your dependents will have funds to cover living expenses, debts, or any other costs.

Life insurance payouts are not taxed.

It can cover final expenses like a funeral and burial costs.

Chronic or terminal illnesses can be covered with a rider.

Whole life policies can provide retirement income.