Auto Insurance for Central Iowa
---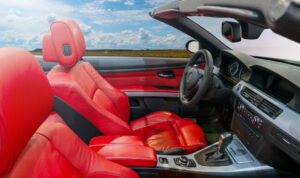 Integrity Financial Group is trusted by many of your neighbors here in central Iowa for affordable car insurance that provides complete protection.
Your advantage with Integrity Financial Group is having multiple insurance companies working to earn your business. It means you'll get a great rate without sacrificing the coverage you need. Plus, you have a local expert at your beck and call should you ever need to file a claim.
---
Your Car Insurance Coverage Options
---
You have choices when it comes to car insurance coverage and we can tailor a policy to fit your driving demands. Here are the typical coverage options to consider for your car insurance policy:


Liability: Covers medical costs due to injuries or deaths and property damage in an accident where the policy owner is at fault

Collision: Covers repair or replacement costs if your car is damaged in an accident, including a collision with another vehicle or object. It also cover costs from damage due to hitting an obstruction in the road.

Comprehensive: Covers repair costs outside of the policy owner's control, including weather, vandalism, and theft.

Uninsured motorists: Covers medical bills and expenses from an accident caused by an uninsured driver.

---
Get Your Custom Quote Tailored for Iowa Drivers
---
There's a benefit to living and driving in Iowa. Your insurance coverage costs can be less than your friends and peers living in other cities and states. That's why it's important to have a local insurance agent to partner with and create the right policy at the right price. Get a quote or simply give us a call with any questions.